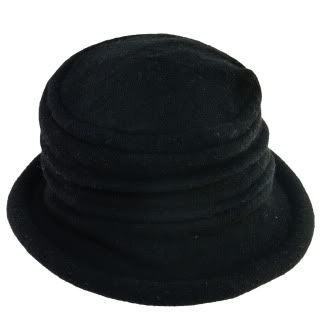 Scala Pronto, is a very popular Dorfman Pacific brand. It is one that represents ageless fashion and quality at an affordable price. Style LW399 is a bestseller because its silhouette which is a cloche looks great on everyone and it is well-priced, too. It is available in many colors including these popular shades…black, camel, charcoal, plum, wine and red. These colors mix and match with Fall-Winter outerwear and wardrobes and work with many complexions.
This style is a soft wool knit (boiled wool) which is a great feature. It is not very structured and has a shirred appearance which is easy to wear. The complete Scala Collection is beautifully diversified, offering hats for every season and occasion–dress up, casual, sport for both men and women.
Through the month of December, the brand will offering a special deal on Womens-Hats.com: receive 20% off and free ground shipping (US delivery only) by using promo code: ScalaPronto at checkout. The Scala Pronto is great for the Holidays, self and gift purchases, this offer should not be missed!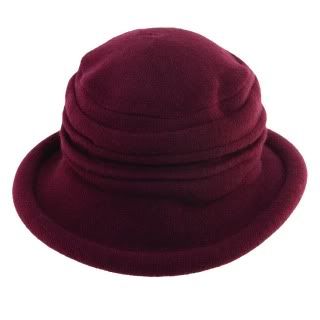 I recently had the opportunity to review the Scala Pronto Wool Cloche. This hat is cute and great for casual wear on a chilly day or just to look cute on a bad hair day. My first thought was HMMM wool, sounds itchy. Not at all, this hat is comfy, and the cloche style adds a adds a stylish touch. It comes in one size only but it is designed to fit most heads. It hasn't been cold enough here in Texas but I'm sure I'll get plenty of use out of it soon. These hats are great for travel, as they are very durable, just fold it up, stick it in your bag and it will bounce back into shape when you take it out. These will also make great gifts for Christmas, so take advantage of the great savings they are offering our readers.
————————————————————————————————————————————————–
About Dorfman Pacific: In this, the 90th year since it was founded, Dorfman Pacific® has much to celebrate: not only is it the leader in the U.S. and global headwear industry, with a superb stable of thoroughbred brands and an unbroken commitment to quality and ever-improving service, but it is a model corporate citizen as well, with a pioneering approach to sustainable business practices and an exemplary generosity to those in need.
DORFMAN'S POWER BRAND PORTFOLIO – STYLING AND TECHNOLOGY FOR EVERY HEAD!
Frugalicious Mommy Disclosure: Lipton Publicity Inc provided me with the Scala Pronto. I was allowed to keep the product, but the opinion I am sharing remains my own. No monetary compensation was received.